ECONOLITE TYPE "F" CONTROLLER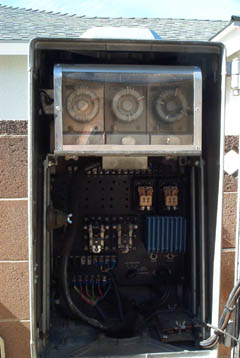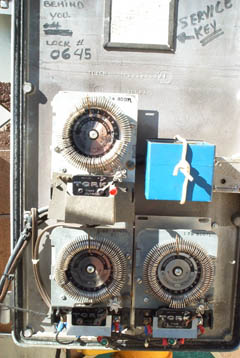 Econolite Type "F" Electromechanical controller with time clocks on door.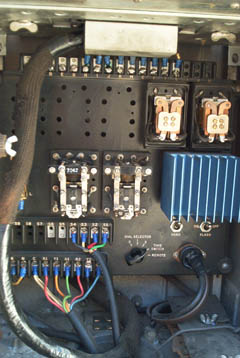 Left Photo: Dial units under dust cover. Right Photo: Dial transfer relays in center of photo. Flash transfer relays at top right, and blue flasher unit middle right. The dial selector switch is below center with the FLASH and MANUAL control switches on bottom right.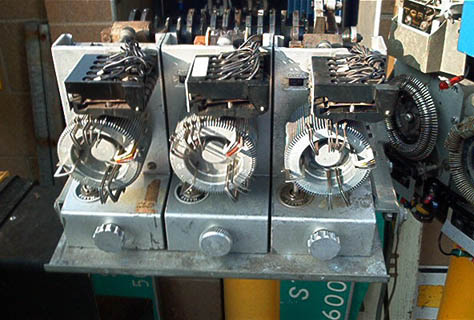 Close view of three dial units. Dials are selected by time clocks on inside door to right.